Despite Kanye West's controversial mannerisms and hott temper when the person he feels should win doesn't, he someone to look to.....when it comes to fashion.
K.W. is a fashion icon and a fashion designer.
Because of K.W. guys are no longer fashion victims of overly baggy pants and over sized t's. Guys have now moved on to a more sophisticated and collegiate style.
Thanks Kanye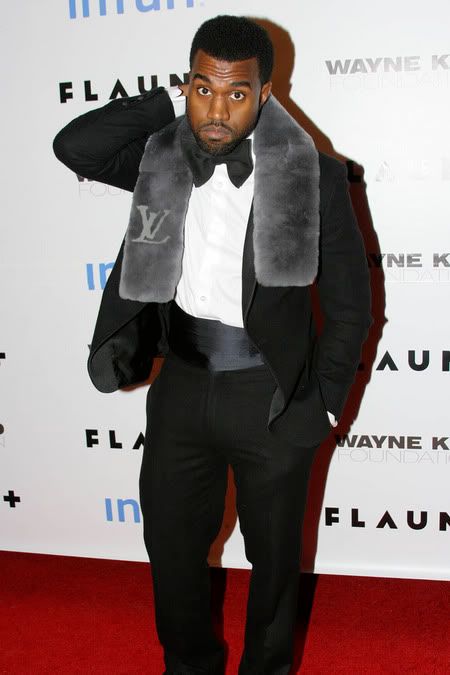 K.W.-"did the show start already"